1. To create your account, click on « Sign up » on the top right corner of the homepage.

A window will open inviting you to choose whether you are a practitioner or a patient. Choose « patient ».
2. Fill in your first name, last name, email and password.
3. For the next step, indicate your birth date, country of residence, mobile phone number and postal address. Then please accept the Terms of use, consent form.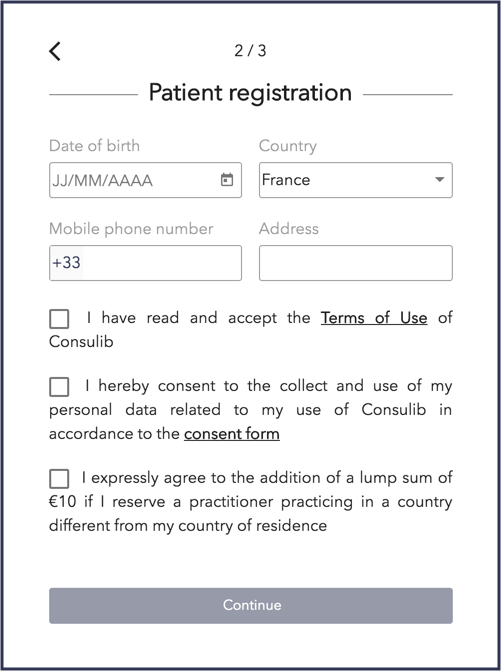 4. For the last step, add your credit card and click on "Validate credit card" and "Confirm"'.
If you cannot add your card now, click on "Later".
Once you have finished signing up, all the information on your profile are searchable and editable through the section "Profile".